The Latvia Space Cruiser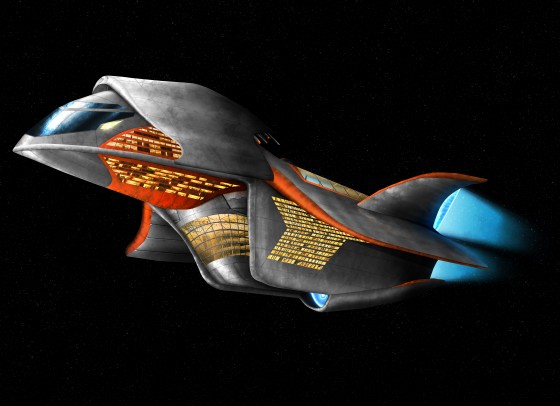 an attempt at some rather complexe lighting and texturing, inspired by the timeless Star Trek series. I may add more to it and really polish it up but so far this is looking pretty snazzy… feel free to draw your own conclusions.
desperately fought the urge to make it a blue paint job.